Opening pathways to the longterm flourishing of rural communities is ANKURI's ultimate goal.
ANKURI is dedicated to empowering women living in rural villages to become economically self sufficient.
Through our multifaceted approach and variety of sustainable development programs, women become decision makers in their families and therefore able to ensure the health and education of their children and communities.
ANKURI draws on the traditional practice of knitting in Himalayan communities by training women to knit high quality knitwear which we sell through our social enterprise, Pure Hands by ANKURI.
ANKURI firmly believes in the importance of investing in future generations. Over the years, ANKURI has established various educational initiatives through teaching internships and the Literacy Centre.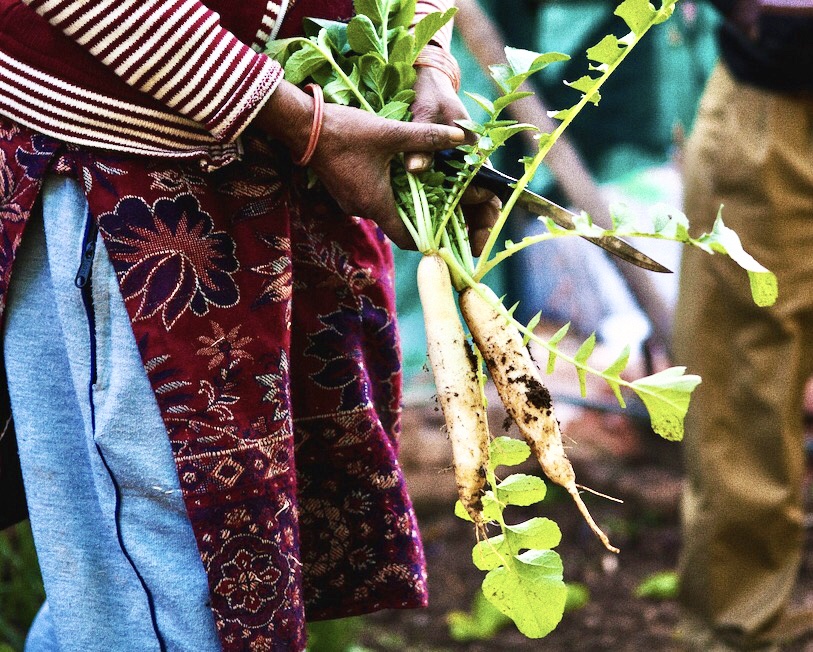 ANKURI is passionate about creating sustainable food systems. We are developing an organic permaculture system which communities can use as both an agricultural and economic model.
Pure Hands by ANKURI is a social enterprise that empowers women to be financial independent through knitting. Every purchase directly impacts the women of ANKURI and their communities.